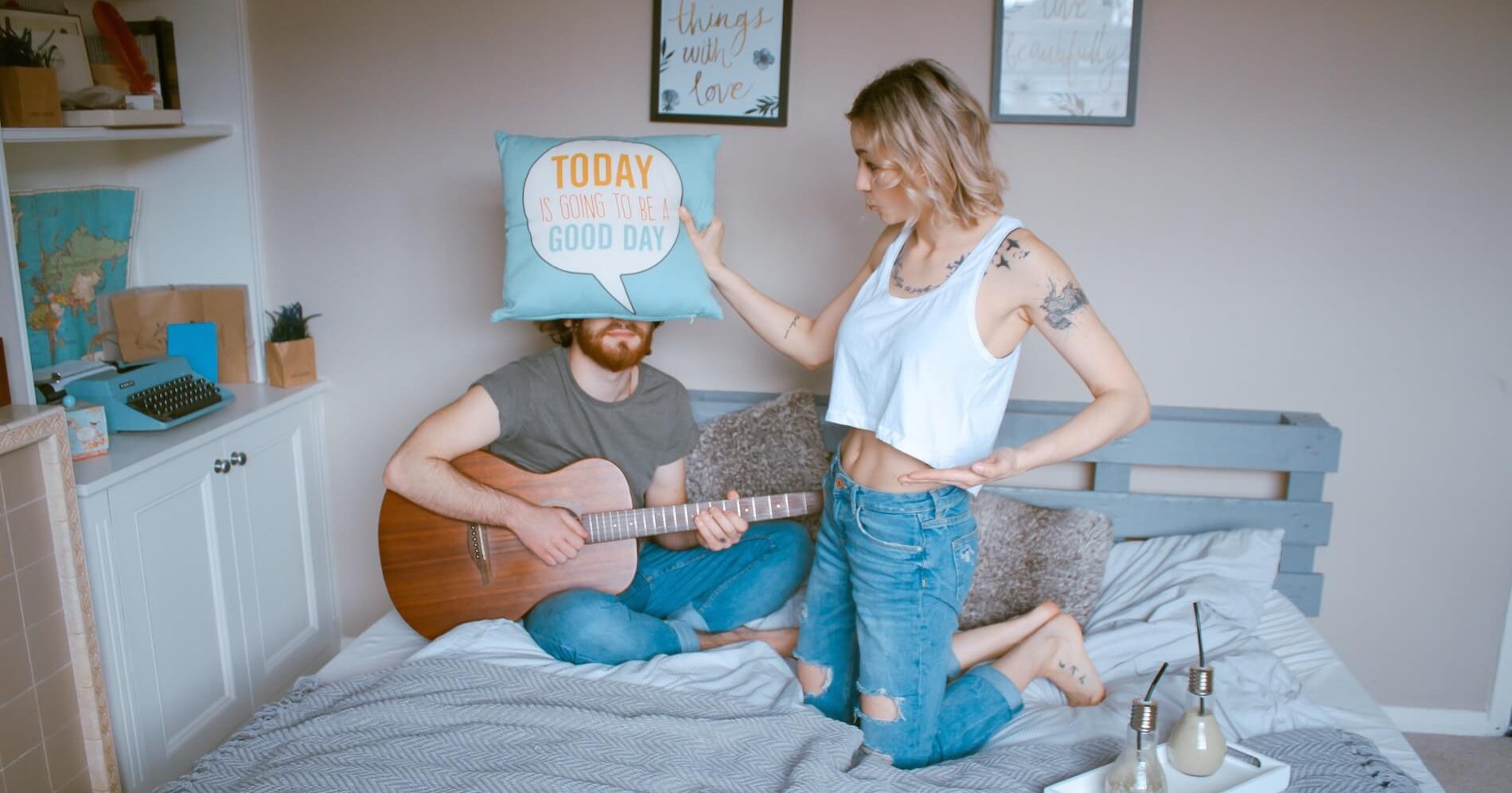 This page has been created to allow support, critique, discussion and debate over the existence or non-existence of Undermethylation. Join in on our facebook page discussions. Feel free to include the scientific versus the anecdotal, the personal versus the professional.
This has recently impacted my family.

What do the drug companies know about Alzheimer's? Drugs drugs and more drugs that manage but none will unfortunately ever cure. The definition of insanity is doing the same thing over and over again and expecting a different result.

I work with some of the brightest minds of the 21st century, research scientists and doctors from MIT, Harvard, Yale, Nobel Laureates, TED speakers, even one of only three atomic physicists in the world. Many of my friends have left pharmaceutical research, biotechnology companies, agricultural research corporations, chemical corporations and some have left the CDC and FDA and have branched out on their own because they know what is happening to our world and out of all industrialized nations the US is one of the hardest hit.

What we know about Alzheimer's and dementia? Much and much that they don't share with us. The WHO (world health organization) compiles the blood work of people with Alzheimer's. They know a few big things. There is always an elevation in homocysteine (homocystiene should be kept between a 6-9) and we do know how to manage homocysteine. But why does your doctor not know about this? Because managing homocysteine is not done with drugs but nutrition and nutrition is not profitable for the pharmaceutical industry and before anyone tells me about diabetes they make drugs for that but also preach nutrition so they are making bank. Next they know that everyone with Alzheimer's has a broken Pentose Phosphate Pathway (Diabetes Pathway) where something is always going on with their A1C, fasting blood sugar, insulin resistance markers and/or G6PD enzyme. In a type II diabetics it is easier to throw them insulin or metformin. What do we know about this pathway? Their minerals must be balanced to assimilate their B1, B2, B3, B5, B6, B7, B9 and B12. And then those B's along with minerals help you with our A, D, E and K. Did you know that most diabetics as well as people with Alzheimer's (type III diabetes) have severe thiamine deficiency on the brain? This is just one example because Thiamine degradation when poor will congest iron storage and disable all of those other B vitamins. One of my favorite things to eat is 3-5 raw organic garlic cloves a day. Garlic contains allethiamine which is 20 times more absorbable in the brain. The WHO knows all of this so why don't doctors? It is not profitable. Another thing that they know is that people with Alzheimer's always have higher omega 6's than 3's. So they know that vegetable oil, canola oil and that country crock and I can't believe it's not butter is bad and that things like omega 3's need to be raised in these people and omega 6's lowered to give them an equal balance. But why do we not know about this or do our doctors? Because it is not profitable. Also now we have lots of microwave radiation via things like 5g and smart meters. What does this do to us? It disrupts calcium, causes poor redox signaling (cells communicate to move things, repair tissues, convert stuff Keeping it simple here). Also we are getting BT toxin from GMO's and also mold that dies off in our body and makes mycotoxins like orachatoxin which is the cause of things like Alzheimer's and guess what? All of those smart meters and 5g and other forms of EMF radiation make the mycotoxin grow 600 fold and our body cannot keep up and these mycotoxins attack our brain and cause Parkinson's and Alzheimer's. Or how about the Roundup? At Autism One this last year I asked MIT's Stephanie Seneff would you rather DDT, Agent Orange or Roundup on your food? She said that anything is better than Roundup/Glyphosate (AKA gLIEphosatan is what I call it because it is evil and in everything). Glyphosate shunts into oxalate and prevents the proper assimilation of fats, yep fatty acid metabolism and the brain needs FAT! Or the GMO's? How about them? Like my brilliant engineer, clinical nutritionist friend Cynthia Smith states, we evolved with plants. Genetically modifying a food and our body does not recognize it will put us in an autoimmune response and then our own body will start attacking our organs like our brain. Or how about all of the cholesterol drugs like Lipitor? When the liver starts to make high amounts of cholesterol it is usually doing it to protect things like your vascular system that is being damaged from inflammation and high blood pressure and forcing the liver to stop making this is not fixing the problem but causing more damage. Fixing what is causing the inflammation of the vascular system is key not forcing the liver to stop making something it is making to protect your vascular system. And guess what? There are lots of veins in your brain (again keeping it simple). Why do doctors not know this? Because there are no drugs that can fix this. It is again all about nutrition and environment. How about all of those vaccines? Giving someone with a compromised shrinking dying brain all of those nasty excipients, adjuvants, live viruses and contaminants found in vaccines and today doing it in overkill cannot be healthy for someone with a shrinking brain as most vaccines are made to bust through the blood brain barrier. How about all the amyloid plaques (from inflammation), oxalate and glutamate crystal and heavy metals on their brains (poor b6 activity is a biggie there along with thimerosal/mercury in vaccines, EMF, gLIEphosatan, proton pump inhibitors filled with aluminum and mercury amalgam fillings) ? What do you think these children with autism have? A diseased brain as well. It is almost too late folks. This is just the beginning of this pandemic. The answers are here. Now do something about it.

There is a new disease out now. Non HIV AIDS and I bet almost every person with autoimmune with a diseased gut and brain would test positive for it. It is just another label to make more drugs that will make us sicker. When you awaken you will get it but I hope it is not at the cost of losing multiple loved ones.

We must stop doing the same thing over and over again and expecting a different result. That is when we will overcome and acquire our sanity and health back. Unfortunately many of these companies have lobbyists, pay off our politicians and own our news media. We have to make change soon. It has been estimated in algorithms that from 2012 in America to 2025 there will be a reduction of 54,326,300. By 2036 in America 1 in 2 will have cancer, 8 in 10 boys will have autism, 2 in 10 girls will have autism. AMERICA IS THE SICKEST INDUSTRIALIZED NATION IN THE WORLD! YOUR MEDIA IS LYING TO YOU BECAUSE THE PEOPLE MAKING THE STUFF MAKING YOU SICK OWN THEM!

I can't imagine some of the most brilliant minds of the 21st century are just making this up and are quacks. Change has to start today. It is almost too late.

Aunt Rita, may you rest in peace.

Help, heal and love,
Sterling
What Is ADHD?

I want to start off saying that ADHD is not really a disease. ADHD is people, and whether it be a male or a female, it's really the way your brain chemistry works — and some of it is personality traits. I'll talk about this a little later on, but most people with ADHD are male, especially male children. Also, a lot of times there are different types of learning for people with ADHD; people can be kinesthetic learners or auditory learners, so I'll talk about that as well.

ADHD and attention deficit disorder (ADD) are neurological and behavior-related conditions that cause difficulty in concentrating, impulsiveness and excessive energy. Individuals with ADHD not only have a challenge in concentrating, but have a challenge sitting still. Those with ADHD are typically more disruptive than individuals with ADD.

ADHD often has an onset age of 7, but this disorder can continue through teen years and well into adulthood. It's estimated that ADHD affects 9 percent of American children between the ages of 13 and 18 and over 4 percent of adults.
According to the NIH's National Institute of Mental Health, "the number of children being diagnosed with ADHD is increasing, but it is unclear why." Most physicians and research indicate the increase in ADHD is directly linked to the food we eat.y

According to the NIH's National Institute of Mental Health, "the number of children being diagnosed with ADHD is increasing, but it is unclear why." Most physicians and research indicate the increase in ADHD is directly linked to the food we eat.

By: https://draxe.com/adhd-diet/
Undermethylation Traits

You're likely to be a high-achiever constantly striving for greater levels of career accomplishment. Entrepreneurs, corporate executives, professional athletes, doctors, lawyers, producers, and scientists all fit this type. Looking at Hollywood and Silicon Valley as a whole, I know straight away the vast majority of these folks are undermethylated. You probably have at least a graduate level education, and may come from an affluent background.

Despite all your accomplishments and accolades, you suffer from severe inner turmoil, yet remain calm on the outside. Highly perfectionistic, no detail goes unnoticed. You were self-motivated in school and probably come from a family of high-achievers. You have obsessive compulsive tendencies you can't seem to shake that drive you nuts. You've always been very strong willed with a high libido. Despite poor concentration, ritualistic behaviors make you feel in control and you have a tendency toward addiction.

You probably have a low tolerance for pain. Seasonal allergies and headaches may be a problem, yet you respond quite well to antihistamines. You also respond well to anti-depressants, but may isolate yourself socially because you feel misunderstood and struggle with phobias.

Undermethylation is much more common than overmethylation, and undermethylated parents have higher rates of autistic children due to epigenetic insults.

https://www.samanthagilbert.com/methylation/
How methylation affects your mind and body. Methylation imbalances are epigenetic and triggered by environmental toxins, trauma, and stress.
What happens when a gene gets dirty?

1. It cannot function
2. Since it cannot function, work doesn't get done.
3. Minor symptoms start happening.
4. Another gene or two or twenty get called in to help out since the one gene cannot get its job done.
5. Those genes get overworked and tired.
6. They start getting dirty.
7. More and more random symptoms start happening – think chronic disease.
8. Other genes step up as the others get tired. These other genes are not pleased about it and make noise.
9. Major symptoms start happening – think emergent care.

-- Dr Ben Lynch
I was in an intense conference call with my agent and my writer. We were discussing what to call my future book. The title they really wanted was 'The 7 Deadly Genes." Ugh. No! I wasn't being clear with what ... Read More
Join Carolyn Ledowsky, naturopath and founder of MTHFR Support Australia, for this informative webinar exploring the foundational elements of:

-- MTHFR gene mutations,
-- Dysfunctional methylation pathways and the negative effects they play on our health.

By the end of the webinar you will learn:

-- What is MTHFR/?
-- What is methylation?
-- How to get tested?
-- What body systems and disease processes do they affect?
-- How can we begin to treat it?
-- What role diet, lifestyle and environment plays on you health.
-- What treatment options you have available

See the link below.
Regular exercise takes off years of laziness, study finds.

How about you? How does exercise affect you? 🤗🤔
A two-year exercise program helped middle-aged couch potatoes get fit and reversed the effects of years of sitting around.
Some genetic conditions are caused by mutations in a single gene. These conditions are usually inherited in one of several patterns, depending on the gene involved.
(See the link for the patterns of inheritance)
Many health conditions are caused by the combined effects of multiple genes or by interactions between genes and the environment. Such disorders usually do not follow the patterns of inheritance. Examples of conditions caused by multiple genes or gene/environment interactions include heart disease, diabetes, schizophrenia, and certain types of cancer.
https://ghr.nlm.nih.gov/primer/inheritance/inheritancepatterns
Some genetic conditions are caused by mutations in a single gene. These conditions are usually inherited in one of several patterns, depending on the gene involved:
Happy Healthy New Year !!

http://healthierliving.com.au/happy-healthy-new-year/
Happy Healthy New Year Posted January 2, 2018 · Add Comment How are you feeling within your own skin as we enter the new year? Did your health and fitness efforts stick over the festive season? If not, you have nothing to be ashamed of – we all tend to eat and drink a little more than we shoul....
There are several enzymes in the methylation cycle. It's an extremely complex metabolic cycle and involves the coordination of several enzymes. Mutations in certain genes that code for those enzymes can lead to decreased activity of those enzymes and, therefore, decreased activity of methylation in general.
The most important enzymes in that cycle are MTHFR – that's probably the one that's best known; it stands for methylenetetrahydrofolate reductase – and then CBS, COMT, VDR, MTR, and MTRR are other genes that are involved in the methylation cycle.

#methylation #undermethylation #biochemistry #health #wellness #fitness #healthy #lifestyle #dna #energy #hormones #histamine #serotonin #dopamine #immunesystem #detox #detoxification #mood #psychology #mentalhealth #naturalhealth #naturalmedicine #alternativehealth #alternativemedicine